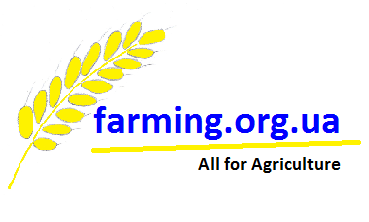 Agricultural Consulting Service
Agricultural consulting. Technical audit. Up-to-date business creation turnkey. Business Consulting Consulting Services for agriculture, aquaculture, natural resources, environment, safe energy in industry and home construction
What a global trends in sunflower production?
The sunflower market is developing in many directions related to the development of knowledge and the emergence of new means of production.
In this publication, we will consider the main trends and prospects in the production of this c
rop
.
Here are the main global trends in sunflower production:
an increase of yield per acre / hectare, there are many reliable cases when the sunflower yield was 5.0-5.7 t / ha, and the world record in sunflower yield was 6.21 t / ha (2016)

creation of new effective varieties of sunflower, thanks to the achievements of modern genetics

the main directions of research and breeding of sunflower: increased yield, oil yield, resistance to diseases and pests, resistance to herbicides, resistance to adverse factors, early maturity

breeding varieties of sunflower that are resistant to the parasitic weed - broomrape

organic sunflower - areas are expanding

high oleic sunflower - areas are expanding

sunflower for biopharming

improvement of technologies for growing sunflower, thanks to the emergence of new machines, pesticides, fertilizers and other agricultural chemistry

drip irrigation for sunflower cultivation has become profitable, especially SDI, fertigation and chemigation

for many years Ukraine has been the global leader in the efficiency of growing and producing of sunflower and sunflower oil

countries such as Ukraine and the Russian Federation have the potential to increase the total sunflower yields by 2-4 times

in Africa, more and more begin to grow sunflower

in the zone of humid climate, northern climate and acidic soils, more and more sunflower are being grown, thanks to the emergence of new varieties and liming of soils

fungicides on sunflower: most farmers began to use fungicides on sunflower, the areas of application of fungicides are increasing, some farmers use fungicides 3-4 times

growing sunflower without herbicides, thanks to the emergence of machines for precise mechanical weed control

the use of robots by multinational chemical companies for the selection of norms and combinations of pesticides for sunflower

global integration in sunflower seeds sales

rejection of presowing cultivation and late sowing in traditional regions of sunflower production and continental climate: transition to early sowing and weed control through the use of herbicides

expansion of sunflower cultivation areas using Strip-Till and CTF technologies and their combination

growing sunflower as a cover crop in mixtures with other crops

the emergence of highly productive machines for growing sunflower (seeders, harvesters, sprayers and fertilizer machines with a high clearance - at least 1.8 m)

the use of high clearance sprayers and fertilizer applicators: this allows you to apply agrochemistry when the sunflower is already tall and add yield and profit

reduction of the area under sunflower, resistant to IMI herbicides

an increase in the area under sunflower, resistant to tribenuron-methyl herbicide

the emergence of new herbicides against ragweed weed - Arylex active from Corteva (Vibala, Geliantex)

the use of chemical desiccation of sunflower before harvesting in some countries (Ukraine, Russian Federation)

application in some countries of sunflower growth regulators - Architect (calcium prohexadione + mepiquat chloride + pyraclostrobin) BASF (Ukraine)

the cultivation of special varieties of sunflower specifically for poultry, decorative purposes, fresh consumption and confectionery

more complete processing of sunflower, the use of plant residues, straw and seed skins for energy and mushrooms growing

incrustation or calibration of sunflower seeds so that they are the same size, especially for modern precision planters - so that the seeds are placed accurately and separately during sowing

increased consumption of honey from sunflower, the emergence of technologies to protect bees and get more honey

due to the fact that the climate has changed and became warmer and drier, sunflower has advantages, since sunflower is one of the most drought-resistant crops
Contact us for agribusiness consulting

and creation of profitable projects!
We guarantee the best quality of services
© Agricultural Consulting Service. Technical audit of agribusiness. Agricultural business projects and agricultural companies turnkey. Consulting services for agriculture, aquaculture, natural resources, environment, safe energy in industry and home construction. Increasing the profitability of business, obtaining additional profits