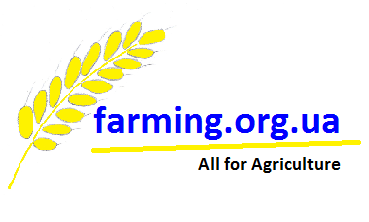 Agricultural Consulting Service
Agricultural consulting. Technical audit. Up-to-date business creation turnkey. Business Consulting Consulting Services for agriculture, aquaculture, natural resources, environment, safe energy in industry and home construction
Home Contact Us About Us Presentation Success Stories - Our Completed Projects
Geography of our projects Our competitive advantages Trainings for Agronomists
Technical audit and Due Diligence of farms, companies and business
Projects Management - business projects and creation of modern farms turnkey
Why investments in agricultural business is profitable Policy of Confidentiality
Last updated: 2023, July 31
Indoor farming Project Management and Consulting - growing food without sunlight
Indoor
F

arming is production of food without sunlight and soil in regulated conditions.

B

y this way

growing: plants, mushrooms, poultry, fish,

shrimps,

sometimes animals, as well as other organisms useful to humans.

Sometimes for indoor farming add greenhouses production. Indoor farming is more stable productions in compare with fields as all life factors may be under human regulation

and controlled

:

air, light, heat, water, CO2, nutrition, pests and diseases, technologies, harvesting, and wastes!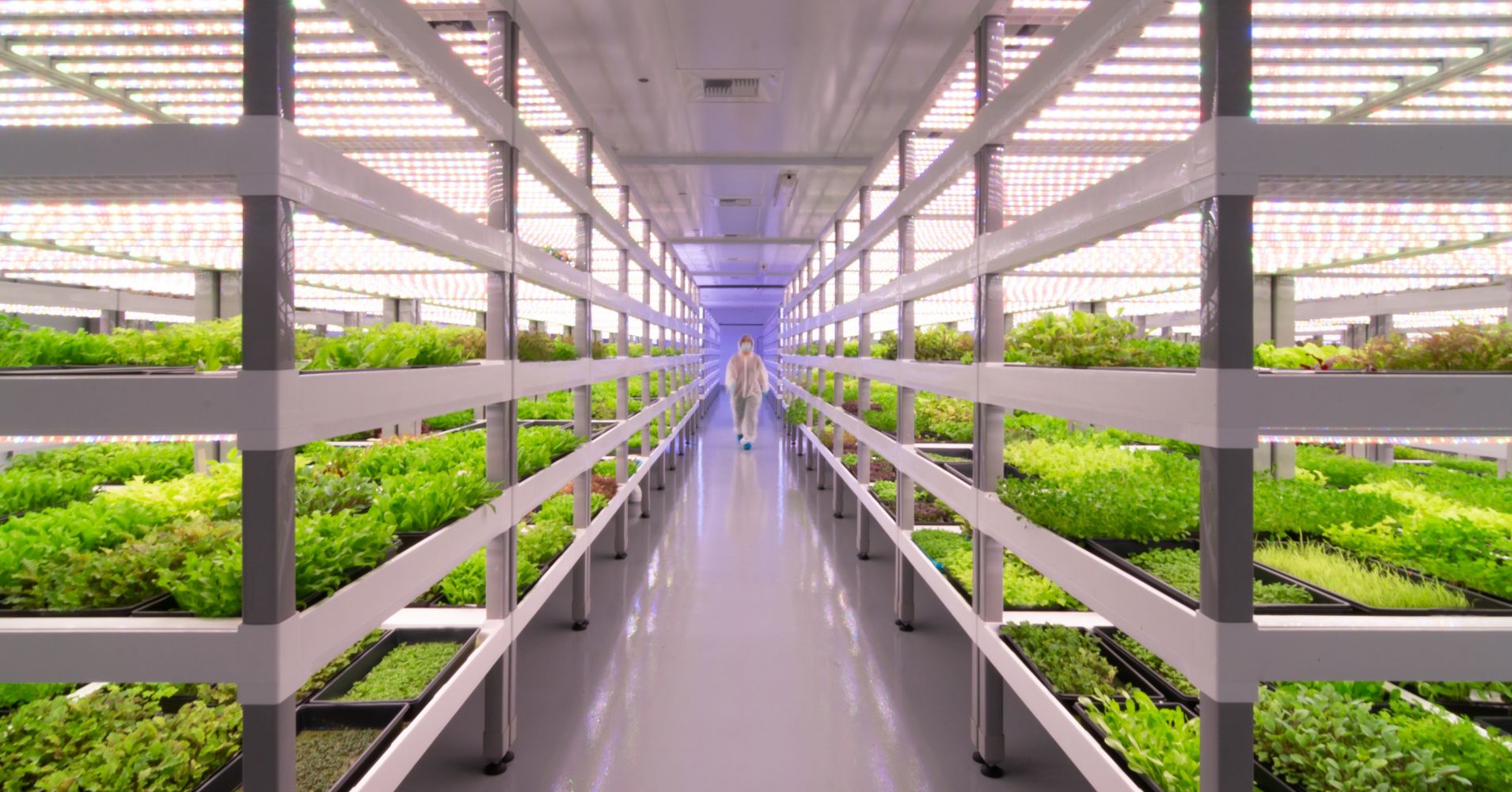 We create a New. This can be a variety of projects - from small (for example, the creation of small urban indoor farm) - to grandiose multinational projects (for example, the construction of modern
food production business
that have no analogues in the World)!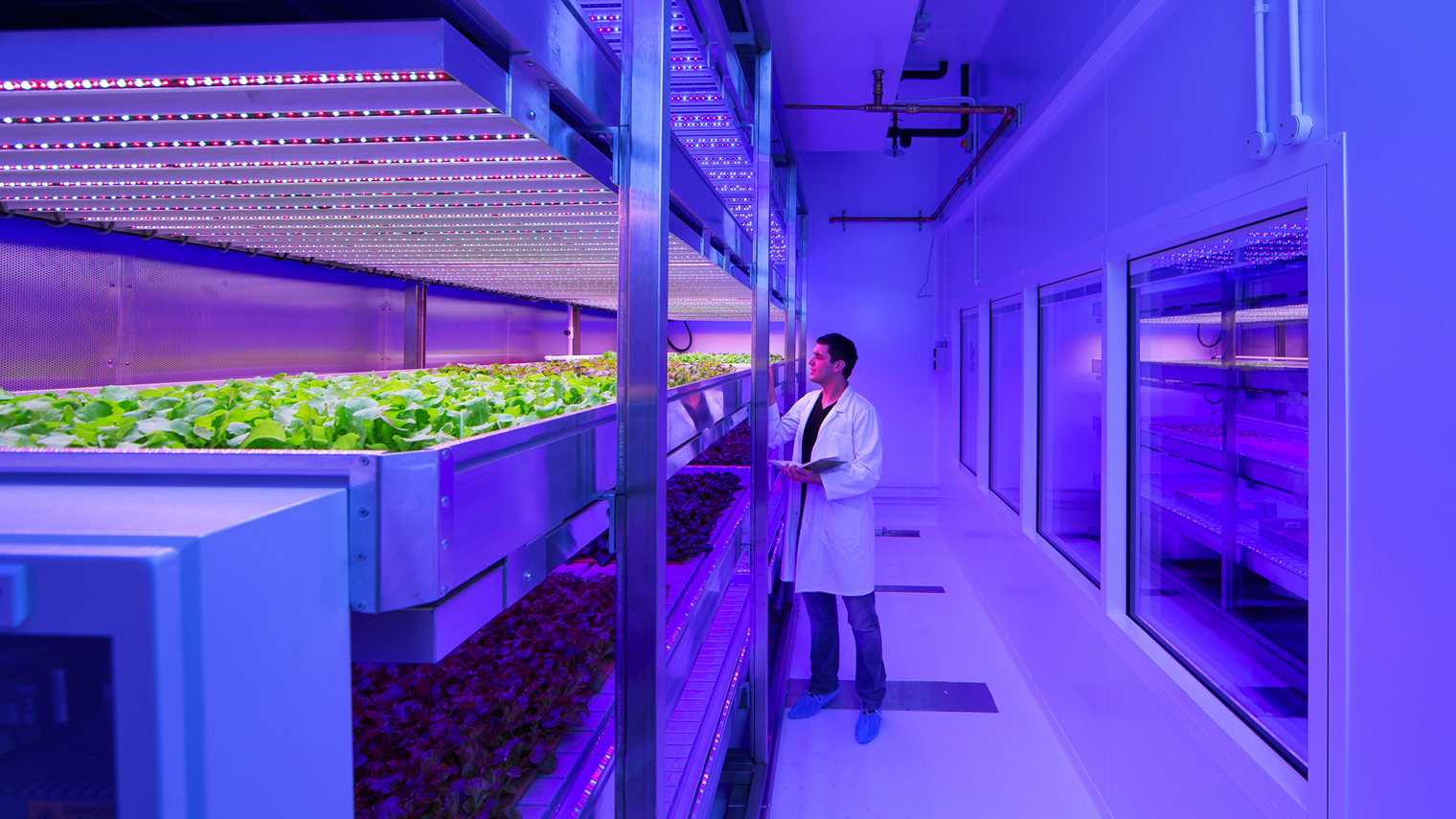 Ready-to-use containers with an area of 20 to 30 m2 are easy to start and have a quick costs turnover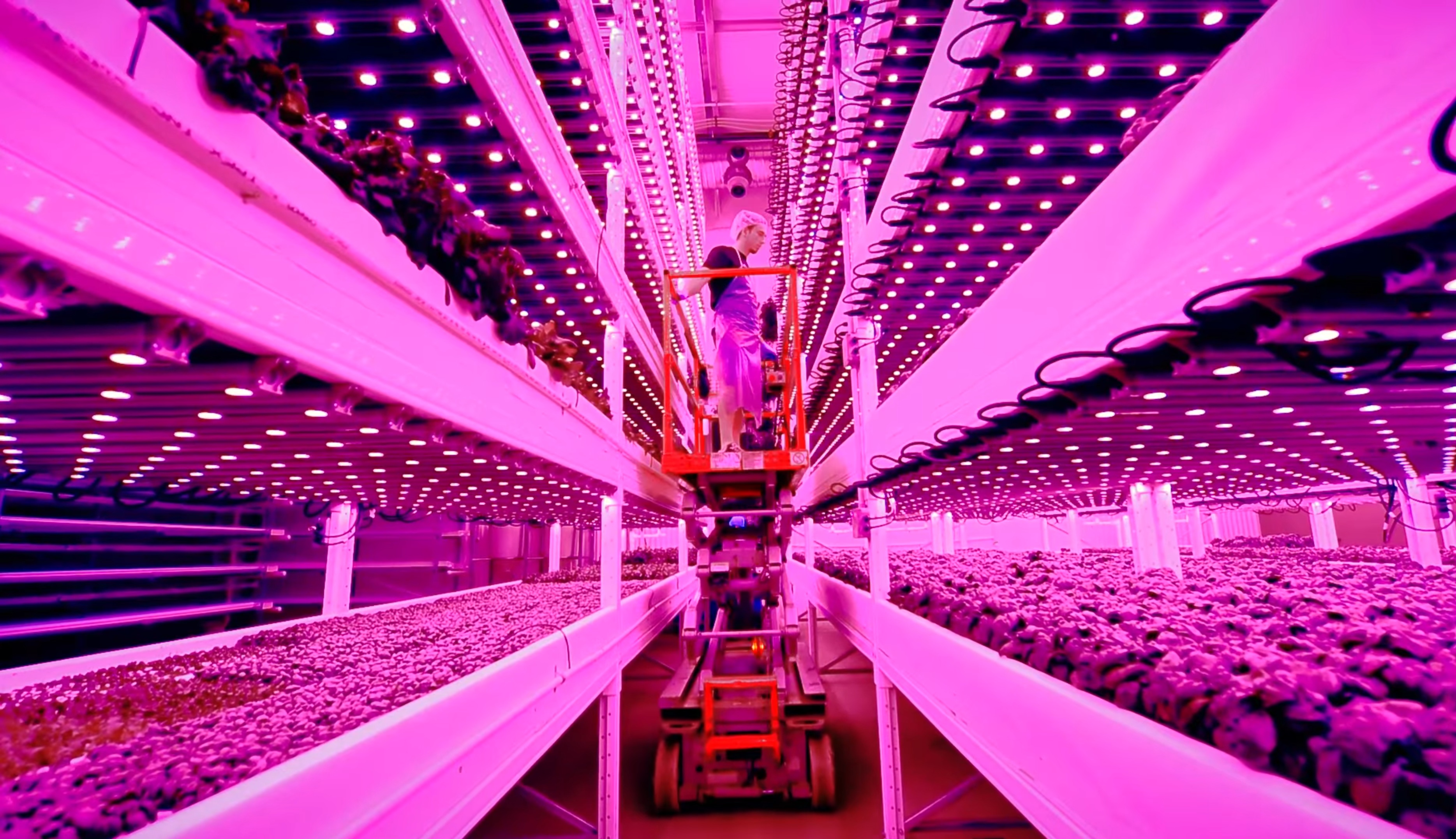 Small farm production - less than 1000 m2. Even small farm production can be cost-effective and can be placed in a building or warehouse for small-scale production of food. Compared to other options, it requires only an average level of investment and is relatively easy to start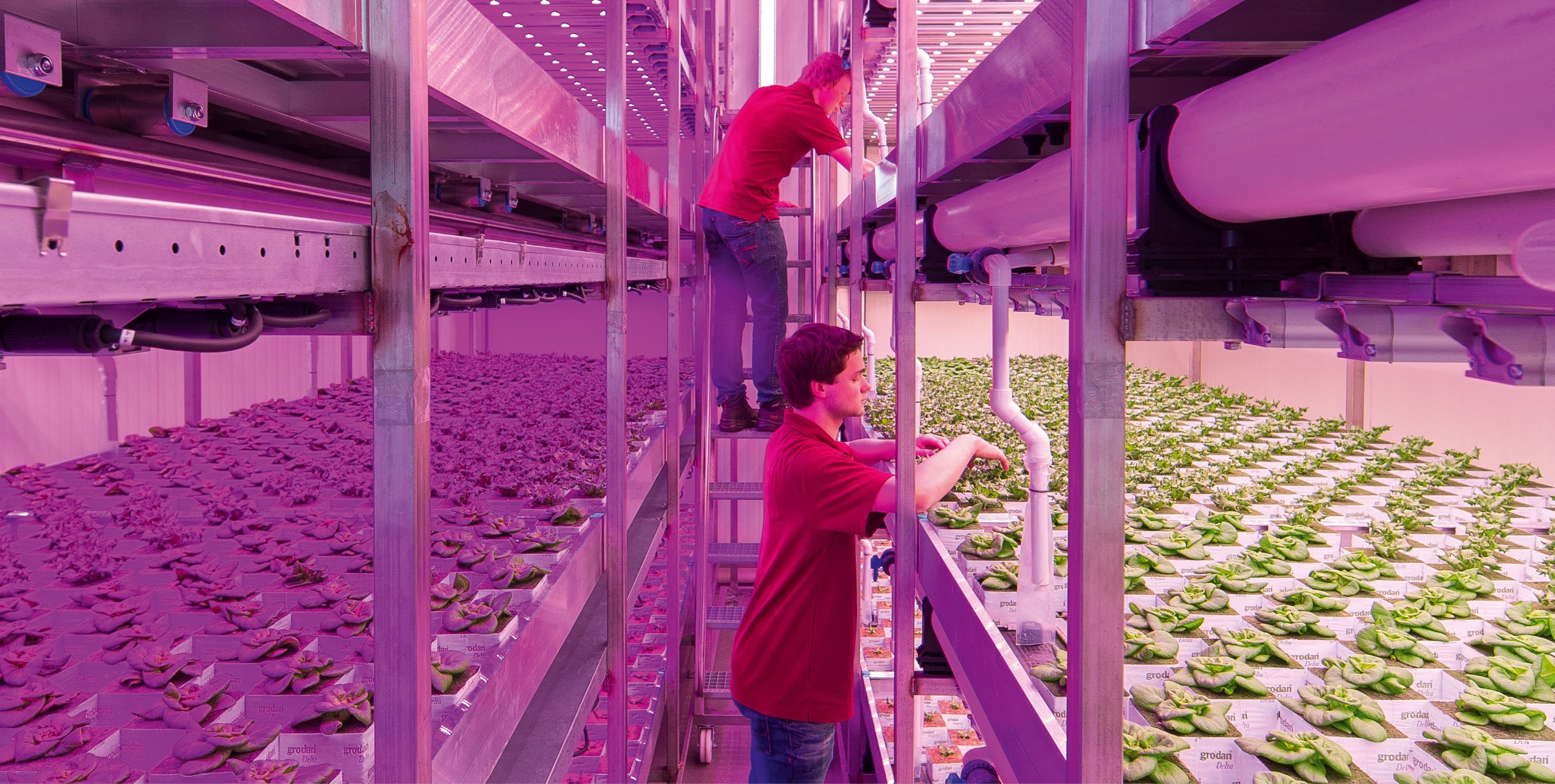 Plant factories - such climate rooms can be designed for small and average production. They can be used as part of the growing and production process, for example, propagating young plants or studying the effects of light to crops. With an area of 500 to 3000 m2, a closed cultivation chamber can be placed in existing buildings and premises. Irrigation and climate control are semi-automatic, and light scenarios can be controlled by sensors

Large automated plant factories are large-scale production methods that are suitable for production in an controlled indoor environment with an area of more than 2000 m2. The equipment is high-tech and automated, the shelving for growing can be serviced by robots. Such farms also have fully automated irrigation and fertigation, climate control and production line logistics. Sensors and data analysis systems are used to effectively manage the entire system
For example, you want to buy land or an industrial building and build on its basis a modern indoor farm that will produce quality products. Or, for example, create an ultramodern city farm ...
We can do this and build a profitable agricultural business for you, put it into operation and accompany this project until its payback.
We can work in the following areas of indoor farming:
growing plants

growing microorganisms

mushrooms cultivation

poultry farming

rabbits breeding

aquaculture and aquaponics

other promising areas
-----------------------------
Growing indoor agricultural products allows you to better control environmental conditions and produce environmentally friendly food, so you do not need to use pesticides and aggressive agrochemicals to grow crops!
The concept of such a business is not new, but the industry is just beginning to appear and actively develop in those countries where people want to receive local, healthy and fresh food.
Indoor-agriculture has only recently begun to actively develop, since in the next 30 years we will have to feed another two billion people! We really need to think about alternative ways of growing food and providing them to people.
-----------------------------
We can help the public adopt new technologies and scientific advances such as indoor farming.
Building an agricultural business is not so simple; you need to be a good professional in this industry. It is necessary to create of marketing research and analyze the volume of markets, prepare a business plan and calculate investments, and after that, you need to decide on the place where it is better to organize a business and made of its audit. To prepare a Project and start creation of business - to select personnel and contractors, to deliver equipment and build production facilities, farms and other premises - to select and acquire biological resources, after installing software and remote control systems - to start a business and ensure the production of quality products in the right amount, to establish the logistics of finished products.
When buying an existing business, you need to audit the business and put it in order, optimize the personnel structure and invest to new machinery, introduce a remote control systems, increase profitability and efficiency - without this, further steps are impossible. Then establish production and storage of raw materials and products.
This is a very difficult job, but we are ready to take this responsibility upon ourselves
!

Farms

of the Future

...,

Robotic Farms

...,

Not standard

projects

...,

Innovative and large-scale projects and consulting

-

t

o develop and introduce to industry of innovations, it means - to change something for the better - and this is not only a very difficult but very important job and we ready for it!
We can also take up to work that no one has done before!
Contact us for creation, development and support of projects and creation of a business turnkey
© Agricultural Consulting Service. Technical audit of agribusiness. Agricultural business projects and agricultural companies turnkey. Consulting services for agriculture, aquaculture, natural resources, environment, safe energy in industry and home construction. Increasing the profitability of business, obtaining additional profits