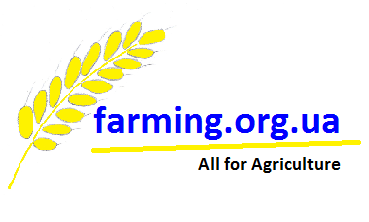 Agricultural Consulting Service
Agricultural consulting. Technical audit. Up-to-date business creation turnkey. Business Consulting Consulting Services for agriculture, aquaculture, natural resources, environment, safe energy in industry and home construction
This section will be constantly updated and expanded, so come back often!

Peppers fade in the greenhouse why? When growing peppers and other vegetables, farmers often see the fact that plants suddenly fade. Wilting can be associated with the action of various factors, as well as their combination. Only a good specialist can determine the cause
The most common causes of pepper withering are as follows:
lack of soil moisture

direct sunlight, sunburn

the effect of frost, in which case after some time there is a blackening of the leaves

Fusarium wilt (Fusarium annuum and F. oxysporum)

bacterial wilt (Ralstonia solanacearum, etc.)

root damage by soil pests

phytophthora wilt (Phytophthora capsici)

verticiliac wilt (Verticillium dahliae and V. albo-atrum)

rhizoctonia wilt (Rhizoctonia solani)

infectious diseases - fungal, bacterial, viral

non-infectious diseases of different nature caused by the violation of growing conditions

acidity of soils

very high temperature in the greenhouse

herbicide action and aftereffect

the effect of elevated rates of agrochemicals and fertilizers during fertigation

mechanical damage

different pest damage

nematodes

fumigant action

other reasons and their combinations ...

One of the reasons why peppers can die and withering in the greenhouse can be a strong defeat of plants with phytophthora blight, as in this photo, the peppers rot, the pepper plants withering
To be continued.....
Contact to at Agricultural Consulting for high-quality agronomical support for obtaining a record yield of peppers!
Contact us for consulting

and creation of profitable agricultural business!
We guarantee the best quality of services
© All rights reserved. Copyright protection and site rules
© Agricultural Consulting Service. Technical audit of agribusiness. Agricultural business projects and agricultural companies turnkey. Agribusiness consulting. Increasing the profitability of the agricultural business, obtaining additional profits