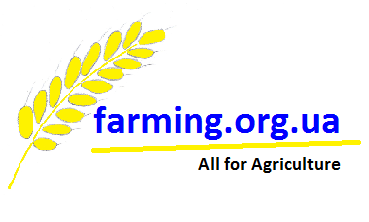 Agricultural Consulting Service
Agricultural consulting. Technical audit. Up-to-date business creation turnkey. Business Consulting Consulting Services for agriculture, aquaculture, natural resources, environment, safe energy in industry and home construction

Photo © Dr. Oleksii Orlov
We are professionals in Agricultural Consulting Service and Agricultural Business, so we will glad to buy Your Farm or Your Agricultural Company for aims of creation of innovative agricultural business
Often there are reasons to sell and hand over business to good hands:
sometimes health or age no longer allows, and often everything is simply fed up, and there is no longer any desire to do so

wanted to be confident in the good future of Your endeavors

a

griculture - not a profile business

remoteness of assets and agricultural companies and farms

c

hildren do not want to engage in business or complex relationships between heirs or several owners

I just want to make money on selling a business, but I do not want to sell at a low price

moving for life to another place

there are many other, individual reasons

Photo © Dr. Oleksii Orlov
We will buy Your Farm or Agricultural Company at a price higher than the market price, but on certain conditions:
not less than 1000 hectares in land use

correct registration of the lands

preliminary full audit

good credit / banking history

purchase / transfer, together with equipment and working capital, sufficient to complete the production cycle

the absence of serious threats to business, the possibility of doing business legally

transfer of 100% of corporate rights

100% deferred payment (payment is made annually in equal installments until the total amount is paid off)

good soil and climatic conditions

full trust and openness

full confidentiality of the transaction

A good our understanding of how to make agrarian business more profitable, knowledge of how to use the latest and effective world innovations and competitive advantages gives us guarantees for our successful business, its development and high profit
!
Contact us for the purchase of farms and agricultural companies!
Contact us for consulting and creation of profitable projects!
We guarantee the best quality of services!
© Agricultural Consulting Service. Technical audit of agribusiness. Agricultural business projects and agricultural companies turnkey. Consulting services for agriculture, aquaculture, natural resources, environment, safe energy in industry and home construction. Increasing the profitability of business, obtaining additional profits