Dr. Oleksii Orlov. "Sunflower.

Biology, cultivation, diseases and pests protection"/ - Kyiv: Publishing house "Grain".

- 2013 .- 624 p.
Only one professional edition for the Agricultural Producers for sunflower growing with using of modern technologies that are radically different from the methods used decades ago. This book, written by Dr. Oleksii Orlov that very known as professional of agricultural business on the basis of their own experience and analysis of global achievements.
This book is for the farmer. You will find in it exactly the information that is needed for maximum yield: a description of the most advanced production technologies, advanced methods of soil preparation and the best to date means of pesticides and fertilizers; list of tested varieties and hybrids from the world's best seed producers; description of the most common pests and diseases and how to deal with them; description of machinery and tools needed for successful growing of sunflower.
In the book of 500 colour photo, charts, graphs and drawings. "Sunflower" - is not just a unique book. This is a book that all was expected.
624 p., 2013, ISBN 978-966-1560-07-8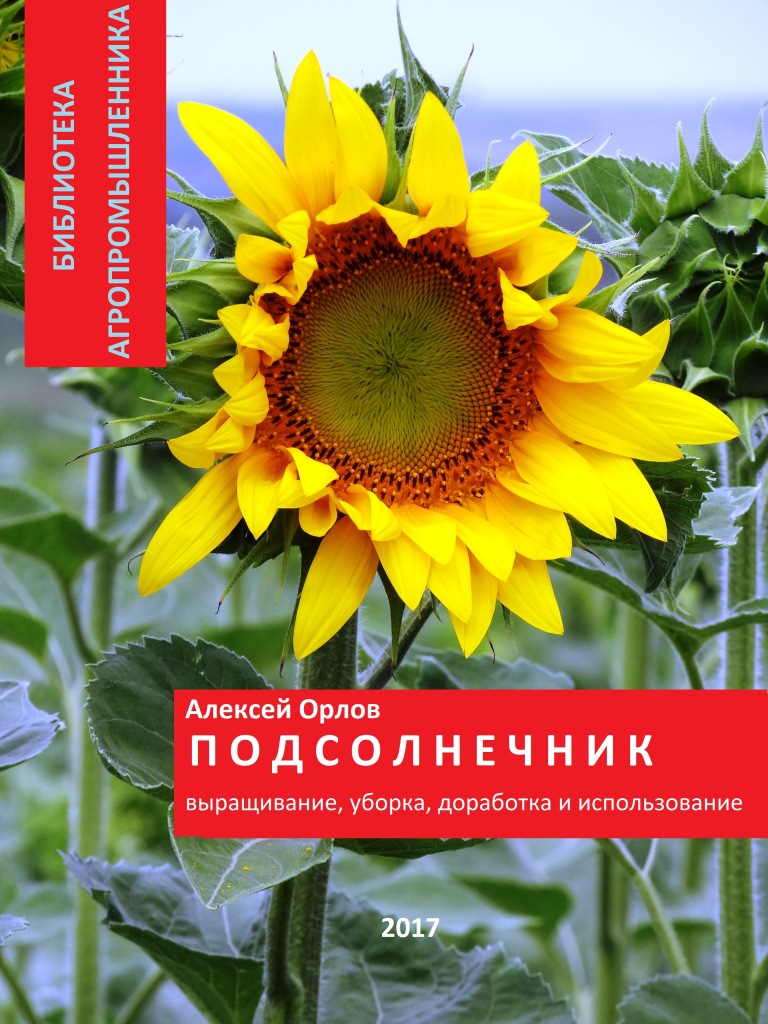 Dr. Oleksii Orlov. "Sunflower.

Biology, cultivation, diseases and pests protection"

(announcement)

/

- 2nd edition (improved and supplemented) -
Coming Soon! 2nd Edition of popular "Sunflower Book"!
In comparison with the 1st edition of this book (5000 copies is sold only in main sunflower country - Ukraine) - 2nd edition of this popular book is much improved, expanded and refined.
Added new know-how of the most modern sunflower growing technology. Expanded sections about sunflower protection: broomrape protection, pests, diseases and weeds and sprayers selection.
Expanded chapters and added description of sunflower cultivation technologies - classical, No-Till and Strip-Till.
Described in detail the new features of the successful cultivation of high oleic sunflower and high oil content sunflower, including by irrigation. Much attention is paid to the most modern machinery and equipment that needed for the cultivation, processing and storage of sunflower seeds. Expanded section about Express® Herbicide technology. More attention is paid to the right application of new herbicides and their after-effects elimination for next sunflower fields.
This book present those materials which have not been published previously. With this book every will be know-how cultivate of high yield of sunflowers and how storage and transfer in money this yield.
2nd edition of the book "Sunflower" is much better illustrated - all photos in HD resolution and this book have much more photos. This is a more of high-quality and more interesting and useful book.
The new book "Sunflower" - this is the book, which will give success in sunflower growing. All are long-awaited of this book in new edition!