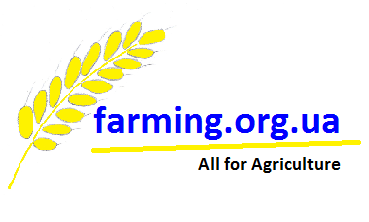 Agriculture Strategy Consulting
Our services are aimed at creating new businesses and improving existing agricultural production - increasing profitability and efficiency in the production of healthy and quality food!

Photo © Dr. Oleksii Orlov
Agriculture Strategy Consulting
We have wide experience and knowledge in various fields of agriculture and food production and create effective strategies!
Consulting of private persons and business, international organizations and government agencies
Strateg

y

consulting agriculture

Strateg

y

Consulting

Creating strategies for agriculture

Market analysis, research and analytics

Development of programs for sustainable development of agriculture and their implementation

Business creation and project management - turnkey projects!

Audit and recommendations for business improvement

F

ield crops

production

- creating and improving the work of agricultur

e

and farmers

Modern and innovative technologies in agricultural business!

Irrigation - state of the art irrigation systems suitable for dry and hot climates

Horticulture, viticulture, vegetables and berry crops - turnkey projects

Greenhouses - innovative greenhouses of various types

Development of virgin lands and pastures - how to do it better. how to put them into operation correctly

Livestock, poultry, aquaculture - the most modern approaches and turnkey projects

Terminals

and logistics, storage and processing industry, infrastructure

Agriculture training, seminars and online training in agriculture

Risk - management

Climate change and agricultural production

Professional support and control of projects

Innovative and non-standard projects and many other directions!

Preparation of documents, programs, plans, studies and expert reports

Others

...

Photo © Dr. Oleksii Orlov
Contact us now for effective Agriculture strategy consulting and quality food production

!
© Agricultural Consulting Service. Technical audit of agribusiness. Agricultural business projects and agricultural companies turnkey. Consulting services for agriculture, aquaculture, natural resources, environment, safe energy in industry and home construction. Increasing the profitability of business, obtaining additional profits